Mark you calendar for October 22nd and join us for an evening of celebration. What are we celebrating at The Fall Edit? So many things!
We will kickoff the night at 5pm with long overdue ribbon cuttings for Post Office Pies, Sol Y Luna and Carriage House Weddings. Three is always better than one! This is also a celebration in honor of phase one being 100% leased. Yes, you read that correctly. Before you know it, we will be welcoming two new tenants to Lane Parke. It's been a tough secret to keep, but Buff City Soap and X4 Fitness will be joining the Lane Parke family.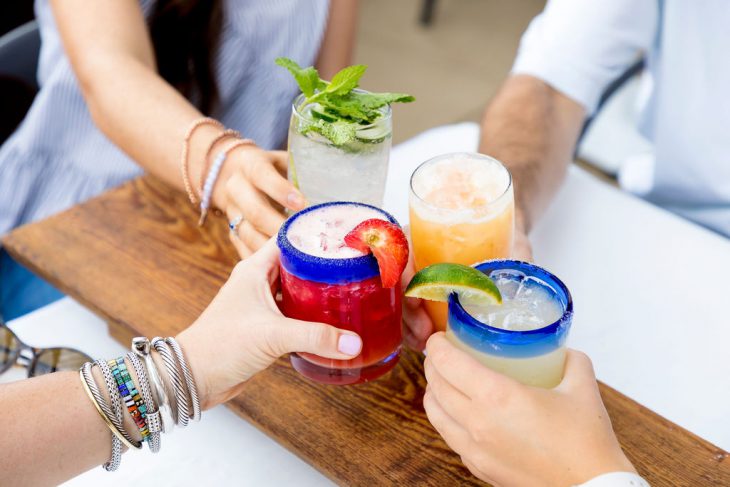 Before we get ahead of ourselves, let's talk about the upcoming event. Not only will our retailers be extending their hours, but we will have additional pop-ups as well. We are excited to host The House Plant Collective, Thrifty Things and Earrings, Natalie Zoghby Art and Katie Creative Co. These are all locally-owned small businesses and we are eager to show support for others after the amount we have received.
It wouldn't be a party without music and drinks!
You will also be able to enjoy refreshments and a few tasty treats. Music will be provided by Derek Day and we can't forget to mention a picture-perfect spot with furniture from PropHouse Birmingham.
There has been so much going on at Lane Parke and The Fall Edit is the perfect opportunity to celebrate the new season and new additions. This is a free, family-friendly event.
If you're in need of a party dress, we've got you covered.
Everyone could use an excuse to get out of the house and get dressed up for something fun! If you're looking for the perfect outfit for The Fall Edit, stop by Tulipano or B. Prince and they will have no problem helping you out.
To stay updated on all things Lane Parke, follow us on Instagram and like us on Facebook. We will be posting more information and sneak peaks up until the event!