I recently purchased the Mini Truffle Trio from The Happy Olive and I have been obsessed ever since! Every time I walk into the store I'm greeted with a yummy smell and helpful assistance. There is such a large variety of oils and so many ways to use them, I learn something new with each visit.
As soon as I bought my trio home, I turned to Pinterest for ideas on what to make first. I now have SO many truffle oil recipes saved and a running list of what to make. The first being: truffle oil fries. I got the recipe from here and it was incredibly simple to make.
I used 3 medium potatoes and cut them each into twelfths. As you can imagine, this made a LOT of fries. Between the carbs of the potatoes and the richness of the truffle, I suggest making one potato per person. Even that amount might leave you with leftovers!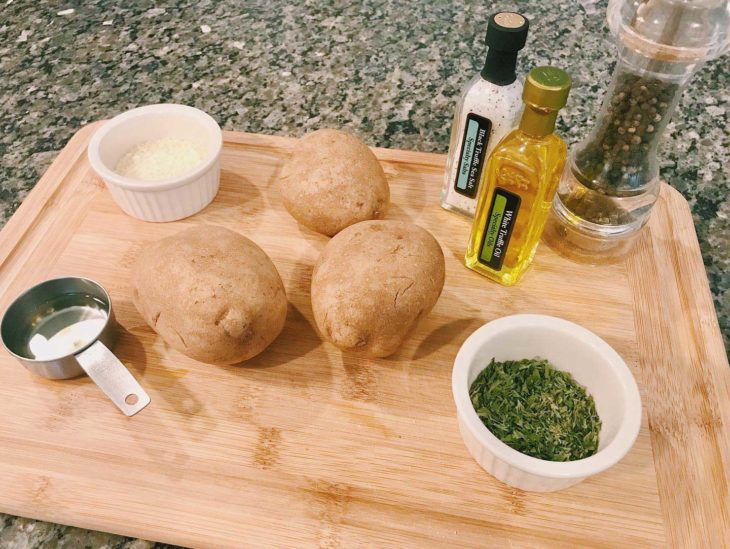 I first thought that there would be a lot of ingredients that went into this but thankfully, I was wrong. I love simple recipes!
Here is what you need:
3 medium russet potatoes
4 tablespoons of extra virgin olive oil
2-4 tablespoons of white truffle oil
¼ cup of parsley
¼ cup of Parmesan
Salt and pepper to taste
The instructions are also very simple — I highly suggest making these for your next dinner party so you can impress all of your friends!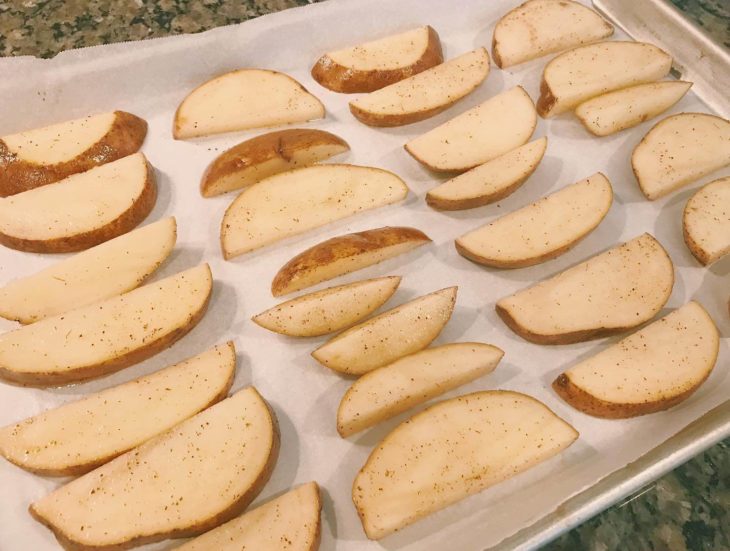 Directions
Preheat oven to 425 degrees
Wash and cut potatoes then put into a large bowl to mix in the olive oil and add salt and pepper.
Place onto a pan that is lined with parchment paper and put in the oven. After 15 minutes, flip and put back in for another 15 minutes. I turned the oven to broil for a few minutes to make extra crispy.
Let cool for a couple of minutes then put into a large bowl to mix in the truffle oil with parsley and grated Parmesan. I also added some of the truffle salt but this can be left out.
The Happy Olive has recipes on their website that I highly suggest checking out! These fries could be served with chicken or steak. No matter what you pair them with, they will be a crowd pleaser.